Class Website
Take a closer look at daily life in our classroom by visiting www.mrscarrclass.blogspot.com
Educational Objectives
Kindergarten is an exciting time for little learners. Here at New Hebron we pride ourselves on our ability to strike a balance between developing our students academically and developing their emotional, social and spiritual growth through structured curriculum time, play centers, daily recess and enrichment activities. Our approved daily Abeka curriculum includes Math, Phonics, Reading, Handwriting and Bible. We provide an organized, fast paced, engaging classroom where working hard and doing right are the standard.  
Meet the Teachers
Mrs. Carrie Carr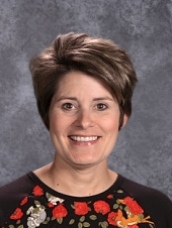 Mrs. Carrie Carr is returning for her 8th year as a teacher at New Hebron Christian School.  She is a graduate of St. Mary of the Woods College in Terre Haute, IN and holds a bachelors degree in Elementary Education. Before joining the Eagles, Mrs. Carr was employed with Jasper Unit 1 schools for 6 years. Mrs. Carr currently resides in Newton with her husband, Eric, and her three children, Benjamin, Claire and Emily.
Office Hours/Availability
Mrs. Carr can be reached daily from 
7:45 am-1:00 pm
 by calling the school office or anytime via email at 
carriecarr79@yahoo.com
Mrs. Chastity Fitts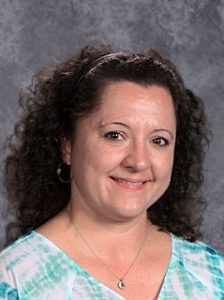 Mrs. Fitts is married to Aaron Fitts and lives in Robinson, IL. They have two children, daughter – Savannah and son –  Connor. She earned an Associate Degree in Science/Nursing from Lincoln Trail College. She worked as a Registered Nurse for 15 years, but always had a strong desire to pursue a career in education. In the 2010 school year she served as a substitute teacher. The following year Mrs. Fitts was asked to teach Art and serve as the Computer Lab Supervisor. In her spare time she enjoys being involved with the NHCS cheer squad, coaching track, watching her son play basketball, being active in church activities, and serving as the PTF President.