We strive to learn from God's creation in all area's of study and to do all for the Glory of God. It is our goal that every student would grasp our yearly objectives and be ready for the next big step in their lives.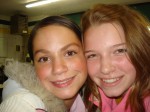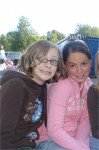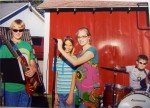 Education Objectives
Math: PreAlgebra, business math, geometry, statistics, introduction to trigonometry
Science: Units covered include: Biology: Cells, Genetics, Human Body, Plants, Habitats, Leaf Collection, Birds as well as many other subjects.
Physical Science: Newton's Law of Motion, Astronomy, Thermodynamics, Magnetism, Electricity as well as many other subjects.
History: World History, Ancient Times (Ancient Mesopatamia, Greeks, Romans, Middle Ages, History of England), Age of Exploration, Creation, Includes map skills of Europe, Asia, Middle East and some world features.
Composition: Some long term writing projects. Paragraph practice, sentence and word exercises. Persuasive, Narrative and Expository writing styles are taught.
Bible: The Life of Christ and the books of Acts
Reading: Accelerated Reader, novels, short stories, poems and book clubs.
Shurley English: Daily opportunities to practice language and apply grammar rules.
Art: Taught by Mrs. Adams
Activities
    The seventh graders have the oportunity to be involved in Cross Country, Basketball, Pep Squad, Peer Mentor Leadership Group and Quiz Bowl. Annually we hold a Junior High Olympics that seventh graders can participate in. The seventh grade takes a few major field trips such as the "Tour of Crawford County", the Cave Trip in southern Indiana, and Space Camp (every 5 years). In addition they take small local field trips throughout the year.
Daily School Schedule
          8:30 – 9:15 ———————————————————– Bible (Edrington)
          9:15 – 10:00 ——————————————————— AR/Vocab (Edrington)
          10:00 – 10:30 ——————————————————- History (Wassel)
          10:30 – 11:00 ——————————————————- Break
          11:00 – 11:30 ——————————————————- PreAlgebra (Wassel)
          11:30 – 12:15 ——————————————————- Science (Wassel)
          12:15 – 1:00 ——————————————————— Lunch
          1:00 – 1:45 ———————————————————– Shurley English (Edrington)
          1:45 – 2:30 ———————————————————– Composition (Wassel)
          2:30 – 3:00 ———————————————————– Activity Period
About the Teachers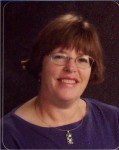 Mrs. Sue Wassel, NHCS Principal, has been teaching for 17 years at NHCS. She has a BA in Chemistry and is a certified teacher for 6-12th grades in all Science, Social Studies and Math.
    Mrs. Wassel has been married to her husband, Mike, for 32 years. They have 3 grown children, 2 daughters and 1 son, that were all NHCS graduates. Prior to working at NHCS Mrs. Wassel was a chemist for Marathon Oil. Her husband Mike is also a chemist at Marathon and is the NHCS Treasurer.
    Mrs. Wassel is actively involved at NHCS and in her church. She has served as our Principal for 5 years. She offers after school tutoring for those in need and is also a Quiz Bowl Sponsor. She is a preschool teacher at Highland Church of Christ and is a member of their Missions Committee.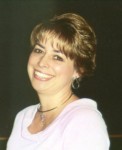 Mrs. Kim Edrington has been teaching for 12 years at NHCS. She has her BS in education.
    Mrs. Edrington has been married for 15 years and has two grown daughters. She and her husband, Dean, enjoy bike riding and are members of the Crawford County Cycling Association. She also enjoys reading and working in her garden.
    Mrs. Edrington is also actively involved at NHCS and in her church. She serves as NHCS's Vice Principal. She is also the Sponsor of the NHCS Peer Mentor program. She leads the Children's Church program at Highland Church of Christ.
    Mrs. Edrington is a firm believer in the curriculum and the program at NHCS which is why she is so glad to be a part of the school.