After-school hands-on art & science enrichment will be offered to grades K – 4th. Students will be divided into two groups and offered two club experiences each month. A $3.00 fee per session is charged to help cover the costs of materials. There is a class limit of 20 students per session and advance sign up is necessary. Mrs. Fitts is the Art Club sponsor, and Mrs. Wassel is the Science Club sponsor.                                                    
5th-8th grades participate in the local Crawford County Illinois History Fair. Each student presents a research project that relates to Illinois history. The project includes an essay and a form of presentation of the research. Jr. Highers have the opportunity to advance to the regional and state levels of the competition.

6th-8th grade students write and give a speech each year of Junior High. The topic varies from year to year. Students learn to follow the given prompt, conduct research, organize their thoughts, and present information orally. Modern Woodmen of America hosts the speech each year and provides the materials for success. Students choose whether or not to present their speech at the local contest. NHCS's first and second place winners go on to the district competition with the opportunity to advance to state.
2018 Winners:
1st – Mallory Clark (District Winner)
2nd – Dallas Waggoner
3rd – Jacie Bradbury
2017 Winners:
1st – Katelyn Wilber
2nd – Tristan Hawks
3rd – Isabella Sage

STEM Club meets on one Saturday monthly from 9:30am to 12:00pm. STEM Club allows students the opportunity to explore and engage in a higher level of thinking through the use of Science, Technology, Engineering, and Mathematics. Each STEM Club focuses on a particular theme. Past themes have included: Harry Potter, Pumpkins, Thanksgiving, Hearts, Christmas, and the book, 'Where the Wild Things Are'. We invite all students, in 1st grade – 5th g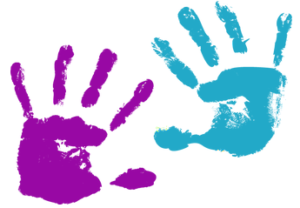 rade to attend a Saturday STEM Club. We promise you won't be disappointed. We engage in active projects, provide a light snack, and always have adoor prize drawing. STEM Club is sponsored by Mrs. Laino.
Visit the STEM Club website:  http://karalynnroberts.wixsite.com/robinsonstemclub