In 4th grade the Bible is at the center of the educational process and we ask each student to evaluate all of his/her studies through the filter of God's word.
Educational Objectives
Due to our small class size, we are able to focus on the individual needs of each student.  We focus on providing each student with a good foundation for life-long learning.
We keep the class culturally aware by exploring other languages, having pen pals from overseas and learning about a new country each week.
In 4th grade we strive to provide hands-on opportunities to learn and explore.
The students will be learning the States and their Capitals, the Presidents and where places are in the World.
Students will learn a lot about nature and the world that God created.
They will dive into English, learning the parts of speech and how to compose a good story.
In Math, students will learn everything from common factors to simple geometry.
4th graders will learn life lessons and more about their Creator each day.
Students will be sent home with a weekly homework guide.  Their teacher will make sure the students have their homework written down properly, but it is their responsibility to complete the assignments and turn them in on time.
Activities
Our 4th graders eagerly anticipate field trips. We like to explore many different sites and activities that provide our students hands-on knowledge and exploration in Crawford County and the surrounding areas.
About the Teacher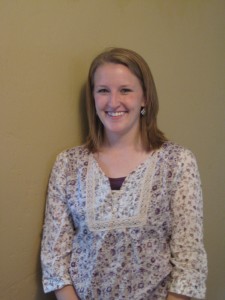 Mrs. Darcy Newnum resides in Graysville, IN with her wonderful husband, Jared, and their very spoiled Beagle, Paz.  Mrs. Newnum  enjoys traveling, scrapbooking, bird watching, cooking and reading.  Mrs. Newnum also does some private tutoring.
Mrs. Newnum has a B.A. in Cross Linguistics and Elementary Education.  She is also certified in ESL.  Mrs. Newnum joined our teaching team at NHCS in July 2011.
Mrs. Newnum and her family are actively involved at Highland Church of Christ where she volunteers in the nursery.