About the Teachers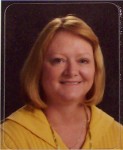 Mrs. Greta Rich has been teaching for 15 years at New Hebron Christian School. She has a degree in Elementary Education and Business Education.
    Mrs. Rich and her husband Tim, a welder/coordinator at Marathon Petroleum Co., have a daughter, Lindsay, who is pursuing a pharmacy degree and a son, Chad, who is a consultant in Sherman, TX. In her free time Mrs. Rich enjoys reading, golfing, playing tennis, walking her dog and going to the movies.
    Mrs. Rich is a member of Highland Church of Christ and is involved in all teacher/student/parent reading events.   She is also a Member of the Illinois Reading Council.