In Kindergarten our smaller class size is a tribute to more individualized instruction and relationships with fellow classmates.
Educational Objectives
In Kindergarten we equip the children with a greater knowledge and understanding of the Bible.
We improve our writing skills and by the end of the year all students should be able to read and comprehend what they have read.
General respect for others is a tribute obtained through our Bible studies and discipline.
Our smaller class size is a tribute to more Individualized instruction and relationships with fellow classmates.
We pray at the end of the year our students will have developed a love for learning.
Activities
Our kindergartners love to go on field trips. We have an annual Thanksgiving feast with the sixth graders. We also visit Mesker Zoo in the spring. Our class has many parties throughout the year such as the Christmas, Valentine, Easter and 100th day of school.
About the Teachers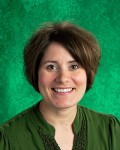 Mrs. Carrie Carr was born and raised in Jasper County and attended Jasper Unit 1 Schools.
Mrs.  Carr currently  lives in Jasper County with her husband of 12 years, Eric and her three children, Benjamin, Claire and Emily.
After high school Mrs. Carr attended Olney Central College where she received her teacher's aide certification.
Mrs. Carr was then employed with Jasper Unit 1 as a classroom aide for 6 years.  She left her position in Newton and went back to school full-time in 2007.
In May 2009, Mrs. Carr graduated from Saint Mary of the Woods College in Terre Haute, Indiana with a degree in elementary education.   Mrs. Carr began teaching at NHCS in the Fall of 2009.
Mrs. Carr currently holds a valid Illinois teaching certificate as well as an Indiana certificate and the State of Illinois, under the No Child Left Behind Act, considers her to be "highly qualified".
Mrs. Carr is an active member of Hidalgo Independant Christian Church in Hidalgo, Illinois.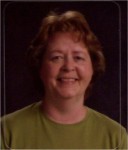 Mrs. Jan Blankenbeker, teacher's aide, has been teching at New Hebron Christian School for 7 years. She has a A.A.S from Lincoln Trail College.
Mrs. "B" and her husband Tim, a mechanical engineer at Marathon Petroleum Co., have two children, Emily and Jacob, that both attended NHCS from Kindergarten through eighth grade. In her free time Mrs. "B" enjoys collecting children's books and taking family vacations.
Mrs. "B" is a member of Porterville Congregational Christian Church. She also is a 4-H Leader in the community.